The Midtown Square project is organized around a 16,000-square-foot publicly accessible square, which will be lined with retail shops and is intended to be an active community gathering space from day to night.
The retail tenant selection process, initiated in the summer of 2019, has focused on finding locally-owned, independent businesses that will serve as an amenity to the neighborhood and add vibrancy to the project. Significant emphasis was placed on the inclusion of African-American and minority-owned businesses before widening opportunities to a larger pool of candidates.
Letters of intent have been submitted for remaining retail spaces, which will be announced here as details are finalized.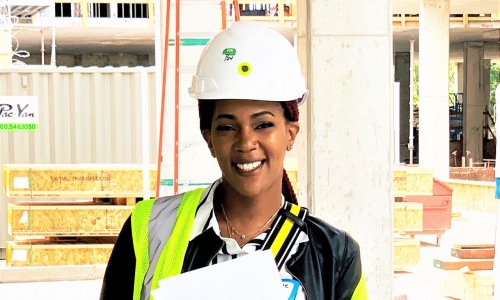 So Beautiful Salon
Owned and operated by Shavonne Bland, So Beautiful Salon will be opening along the public square's south entrance at 23rd Ave. So Beautiful is a first-time, Black woman-owned business that will offer a wide range of beauty services, focusing on hair for women and men. Shavonne is a Garfield grad and is excited to open her first business in the Central District.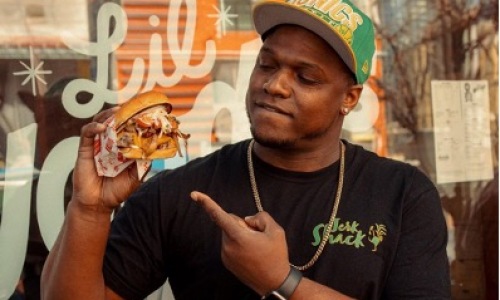 Jerk Shack
The second location for this popular restaurant known for its good vibes and even better food is coming to Midtown Square and the Central District. Owned by Tray Lamont (who is also the head chef!), Jerk Shack first opened its doors in Belltown and soon became a "must-go" for its thoughtfully prepared dishes, family atmosphere, and lively music.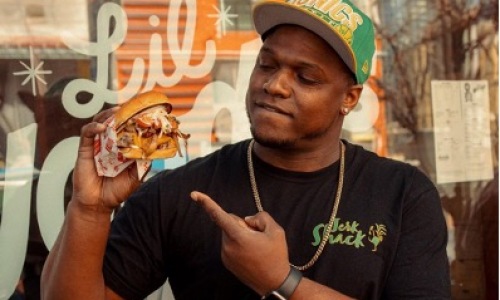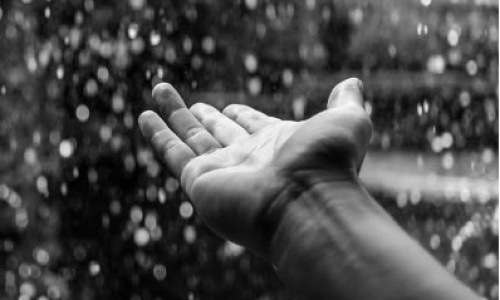 Arté Noir
With the mission of uplifting Black artists and culture, Arté Noir will be making Midtown Square the home of their new arts center. Founder and Editor-in-Cheif of Arté Noir, Vivian Phillips, was also heavily involved with the art program at Midtown Square, leading the Arts Panel and assisting in the selection of the final nine artists.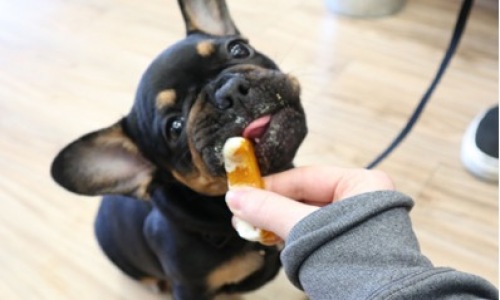 All the Best Pet Care
A local favorite for all pet parents, All the Best Pet Care will be opening their newest location at Midtown Square. Since 1985, All the Best Pet Care has focused on the health and well-being of pets by providing the very best foods, supplements and treats along with safe and fun toys and activities.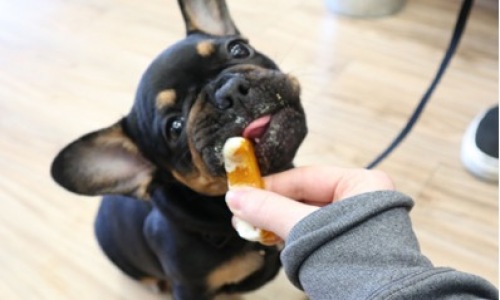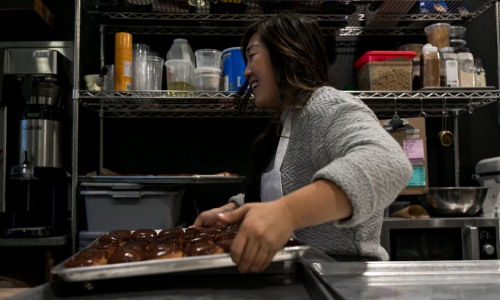 Raised Doughnuts
After becoming a local favorite for artisan doughnuts just across the street on 23rd Ave, owners Mi Kim and I Miun Liu are designing a fresh new space at Midtown Square. Mi worked at Macrina Bakery for 10 years before opening Raised, which now regularly sells out quickly — and has added a unique mix of Asian+American style cakes to the menu.
The Neighbor Lady
Also moving from just across the street on East Union, The Neighbor Lady Public House has long been loved by locals for its eclectic style and vegetarian-friendly menu. Their new space at Midtown will offer the same style of dining and drinks with significant outdoor seating space in the square.