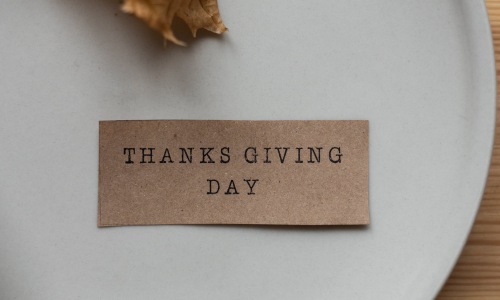 Creating Memorable Thanksgiving Crafts in Your Midtown Square Apartment
Thanksgiving Crafts for Kids and Arts Ideas
Explore Thanksgiving craft ideas for all ages. Create memorable decorations in your Midtown Square apartment. Thanksgiving arts and crafts await!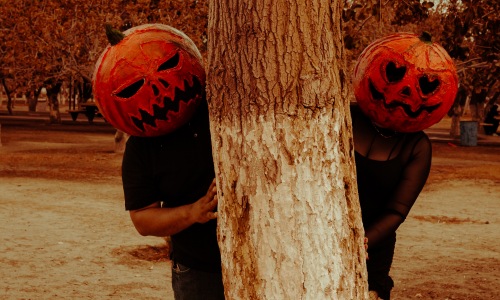 Halloween Safety Tips: A Spooktacular Guide from Madison Plaza Apartments
Halloween Safety Tips
Discover essential Halloween safety tips for a spooktacular holiday at Madison Plaza Apartments. Ensure a fun and safe celebration.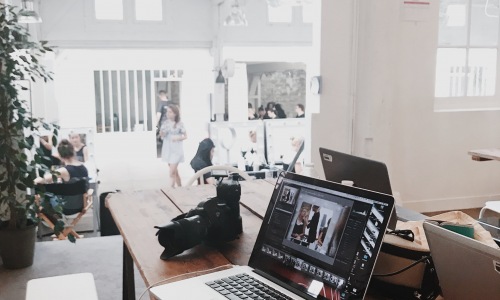 Exploring Amazon HQ Seattle and Microsoft Seattle Office from Midtown Square
Visit Amazon & Microsoft HQ Seattle
Explore Amazon HQ Seattle and Microsoft Seattle Office from Midtown Square. Immerse yourself in tech innovation at your doorstep. Live tech in Seattle!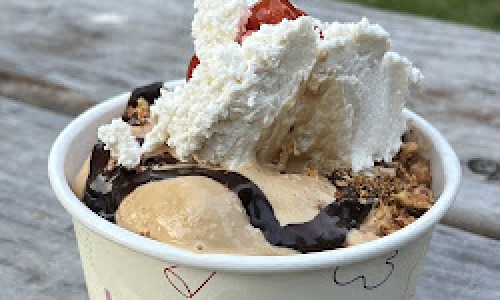 The Best Sweet Treats in Midtown Seattle for All Ages
For Midtown Square Apartments residents, the Midtown area is a paradise of sweet indulgence. Whether you're enjoying handcrafted ice cream in the Central District, creamy gelato in Madrona, bean to bar chocolate in Ballard, or freshly baked pie in Pike/Pine, your summer cravings are destined to be satisfied.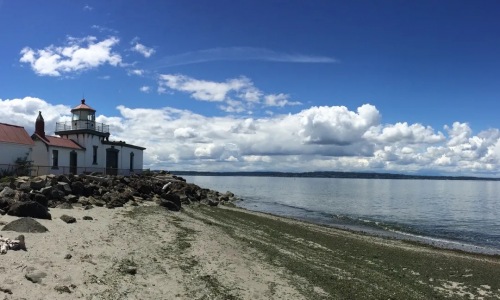 Embrace the Seattle Summer: Fun Activities in the Midtown Area
Welcome to the vibrant Midtown area of Seattle, where the summer season offers an array of exciting activities to make the most of the sunny days. From cultural experiences to outdoor adventures, the Central District, Cherry Hill, Madrona, and Pike/Pine neighborhoods have something for everyone.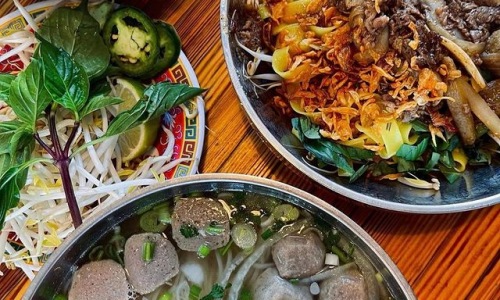 Summertime in Seattle: A Guide to Asian Restaurants Near Midtown Square
Midtown Square apartments is located in the heart of Seattle's vibrant Capitol Hill neighborhood, and there are plenty of delicious Asian restaurants within a reasonable walking distance that you can enjoy on a summer day.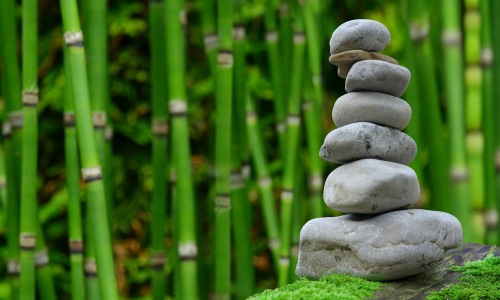 Spring in Seattle: Exploring Seattle's Botanical Gardens and Japanese Gardens
Springtime Escapes | Discover Seattle's Botanical Gardens and Japanese Gardens
Immerse yourself in the beauty of Seattle's botanical gardens and Japanese gardens this spring. From the enchanting Washington Park Arboretum to serene Japanese gardens, experience a tranquil escape amidst nature's vibrant colors in the heart of Seattle.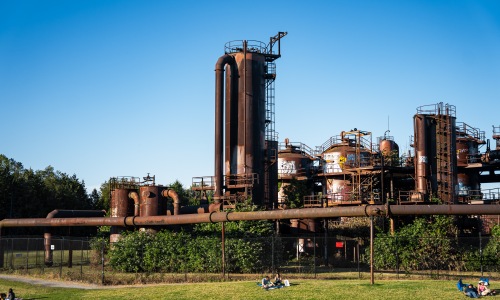 Spring is Here! Parks to Appreciate in Seattle
Seattle is a city that is well-known for its natural beauty, and one of the best ways to experience this is through its many parks. It's not called the Emerald City for nothing!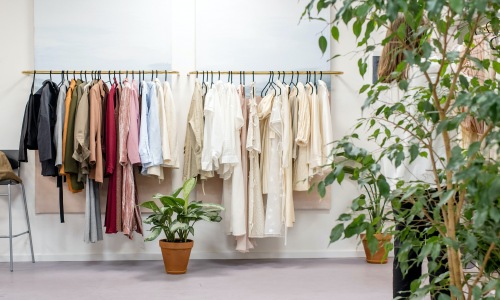 5 Seattle Clothing Stores to Shop At
Seattle is a city with a vibrant fashion scene, and Midtown Square Apartments is in the heart of it all. If you're looking for trendy, thrifty, and fashionable clothing stores near Midtown Square, here are some options to consider.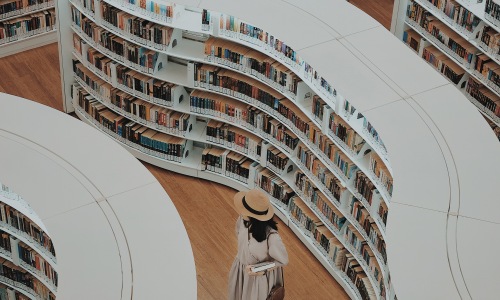 Bookstores to Delight All Readers and Literary Tastes
In Seattle, bookstores play a significant role in the city's cultural landscape, offering a unique experience for book enthusiasts. Read on to get to know the charming stores around Midtown Square.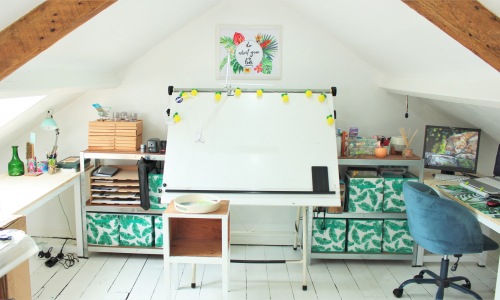 New Year, New Goals
Kick off the new year by setting some goals for 2023! As we look to the future, it's always easier to stay focused and achieve our goals if we write them down and track them for accountability. Read on for a quick list of different methods to help you stay inspired.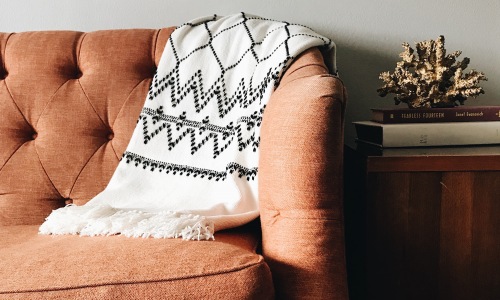 How to Keep Your Apartment Warm on a Budget
As the rainy season sets in, you may be wondering how you're going to stay warm. Besides the obvious answer of cozy socks and the built-in electric fireplace of your apartment at Midtown Square, there are a few tricks to keep your home at the ideal temperature without raising your heating bill.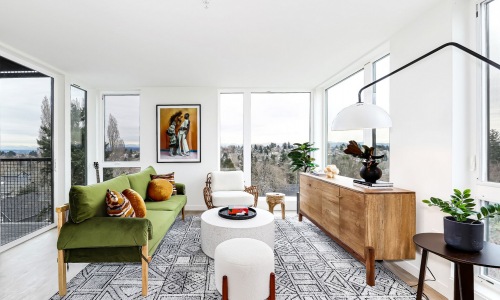 Where to Go For Home Decor Inspiration in Seattle
Make a home uniquely yours by filling it with fun furniture and neat accent pieces. Your personality will soon be shining through the walls on full display thanks to your stellar interior design skills and maybe a helping hand. Keep reading to see where you can find the best home decor in town and get decorating!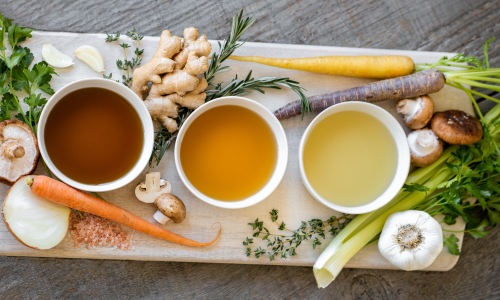 Seasonal Soups to Sip On at Midtown Square
Soup, soup, hurray! When the weather turns chilly, it's time to make chili… chowder, soup, and broth. A home-cooked meal nourishes your body and warms your kitchen at the same time. In an apartment, that makes all the difference! Become the chef you were meant to be with these seasonal soups to sip on at Midtown Square.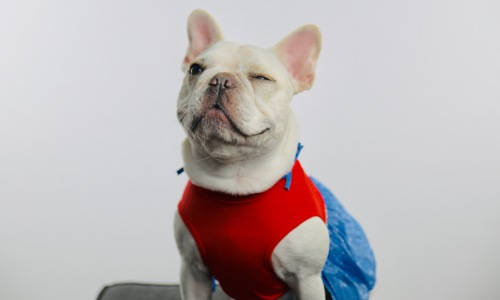 Howl-oween Costume Ideas for You and Your Pet!
It's never too early to start thinking about Halloween costumes! Our pet-friendly community has plenty of furry residents and we love seeing them dressed up during the spooky season! If you're stumped on ideas, keep reading for inspiration.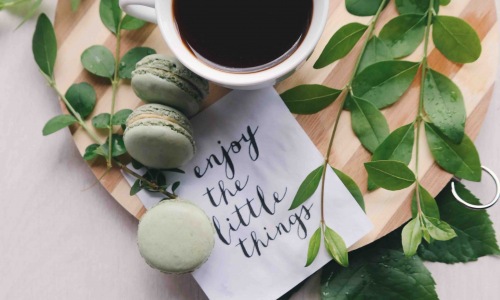 How to Succeed at Self-Care in Your Apartment at Midtown Square
Self-care is an important part of a balanced mental health toolkit. From the benefits of daily walks to introducing digital detoxes into your routine, check out this list for a few ways you can elevate your at-home self-care from the comfort of your Midtown Square apartment.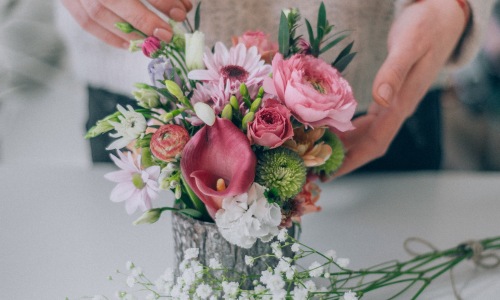 Floral Arrangements to Match Your Home's Sense of Style
Everyone may have different tastes in home decor, but one thing we can all agree on is that flowers make your home a more pleasant place to be, whatever your home's sense of style! Read on to learn which floral arrangements we'd pair with common interior design styles.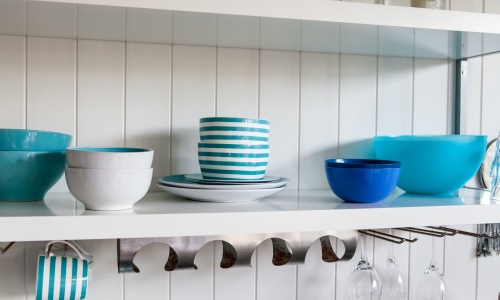 Six Recipes to Beat the Heat this Summer
You probably know how much a warm day can impact your comfort inside. Having a repertoire of simple foods that take minimal heat is a must during these warmer months — read on for our personal favorites.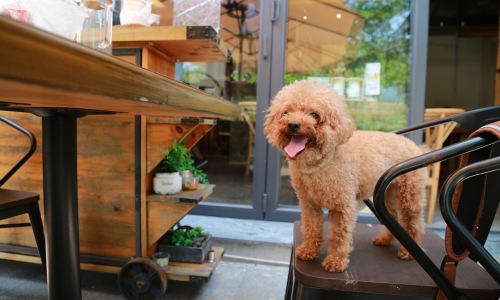 Dog-Friendly Dining in Seattle
The Places Your Pup Wants You to Know About
Being able to bring your dog along when you hit the town is an important deciding factor for all pet parents. To help you with your search for the best pet-friendly dining options near home, we've gathered a list of community favorites near Midtown Square.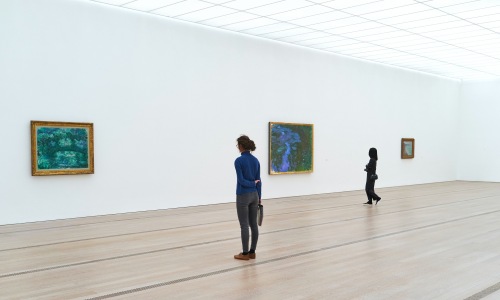 A Seattle Art Tour: A Guide to Seattle's Museums and Art Galleries
Where would we be without art? Having access to appreciating history in all of its talent and intrigue is a gift. When you make your home at Midtown Square, you have access to a number of the best museums and art galleries in the northwest!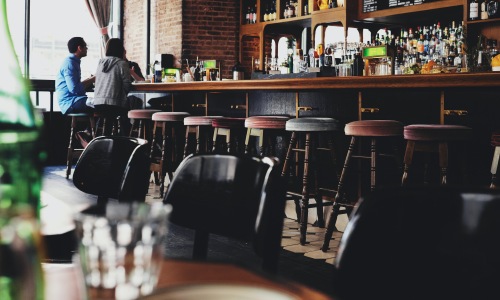 Best Restaurants in the Pike-Pine Corridor
Restaurants are great for gathering with friends and family, going out on dates, and trying solo! Thankfully for the people of Seattle and residents of Midtown Square, there is a variety of food for all palates in a neighborhood close to home! Read on to find your next favorite restaurant in the Pike-Pine Corridor.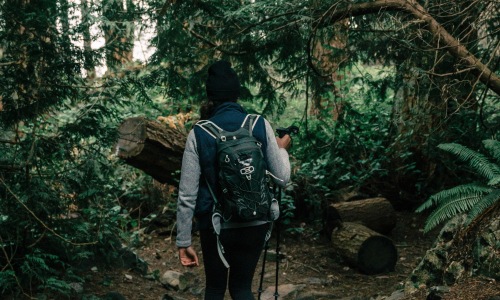 Best Hiking Trails in Seattle For You To Check Out This Weekend
Welcome to the Pacific Northwest, where adventure calls nearly all the time! If you're ready to answer, read on to find a list of hikes close to home, areas to explore that are further away, and what you'll need to have a good time wherever you roam. Happy trails!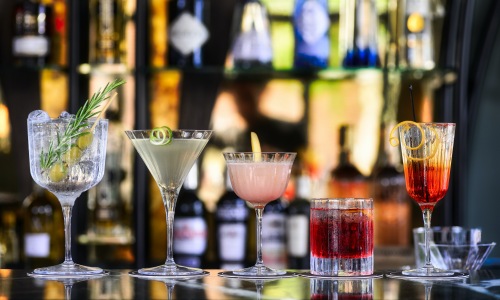 Where to Find A Drink Close To Central District, Seattle - Part 1
The lights are low, the music is right, you just had a great meal, and now is time for a post-dinner cocktail. Thankfully, a good bar is almost as easy to find as coffee shops here in the Pacific Northwest and our Central District neighborhood is no exception! Read on to learn more about the bars closest to Midtown Square.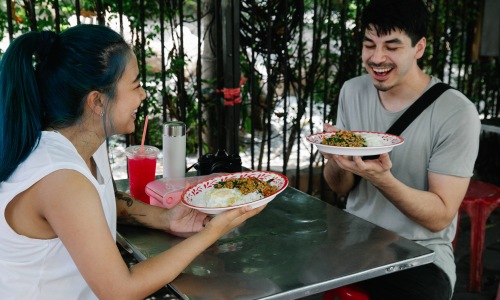 Best Restaurants to Visit in the Central District, Seattle - Part 1
Food, Glorious Food!
Many of the greatest memories of our lives include food from blowing out the candles on your birthday to bringing homemade soup to a sick friend. Obviously, we need food to live, but really enjoying that food is a part of what makes being alive so great. Feed your body with some of the best food Seattle restaurants have to offer.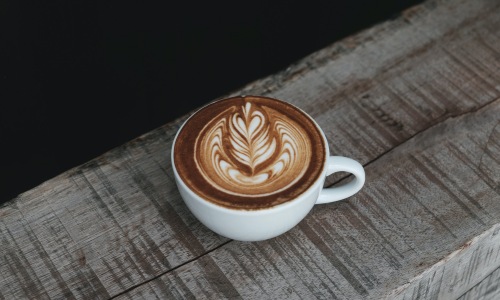 Here's Where You Can Find the Best Coffee Shops in Central District Seattle
Grab a cup of coffee from one of the many nearby shops.
Coffee puts a kick in your step and gives you the boost you need to start your day confidently. In the Pacific Northwest, you're never far from a great cup of joe — Midtown Square itself is near tons of unique coffee shops. Read on to learn about each of these walkable locations.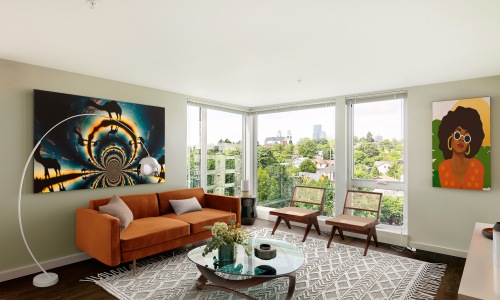 Midtown Community Update
What's New & What's Coming
Pre-leasing at Midtown is well underway. We've loved welcoming potential residents and community members to see all that Midtown has to offer! If you haven't had a chance yet, check out our brand new website complete with pricing, floor plans and photos (a quick sneak peek of the interiors is below). Or if you're interested in taking a tour, we'd be happy to have you!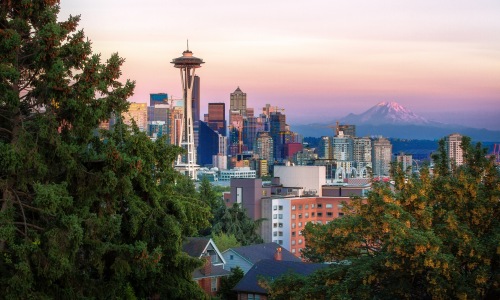 Your Guide to Living in Central District, Seattle
The Ins and Outs of the Neighborhood Around Midtown Square
Congratulations on making the move to Central District, Seattle, Washington. We're sure you're wondering how you'll begin to get acquainted with the area. We're here to help you feel comfortable and get you started with a few of the best local spots around for a drink or bite to eat, shopping, and recreation. Keep on reading and welcome home!