23rd & Union has been described as much more than a simple intersection. This historical crossing is a significant place in the lives and legacies of community members and should be regarded as such. Contributing to this closely-held ideal is deeply rooted in the history of this area.
In partnership with community advisors and representatives, The Midtown Square Arts Plan and The Midtown Square Arts Advisory Panel were created to continue the cherished tradition of honoring the cultural importance of this corner within the Central District.
Using the theme "Reverence and Discovery," brought forth from commentary and conversation with existing community members, a variety of artworks come together to define a space that is friendly, represents the area's rich and bold heritage and welcomes multi-generational interaction.
The Midtown Square Arts Advisory Panel, made up of a dedicated group of Central District leaders, selected eight artists whose pieces would contribute to the "Reverence and Discovery" embodied in the history and future of this block. These artists range from seasoned to emerging, each with a connection to the area, and specialize in concepts that work together to illustrate a proud history and an inspired future.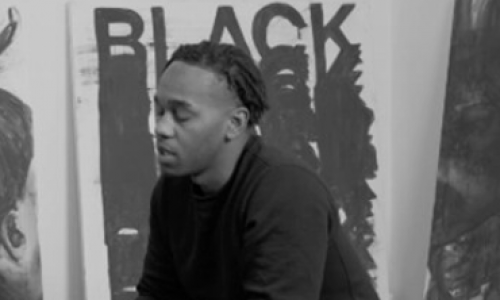 Barry Johnson | NW Building Exterior
As a multimedia artist known for playing with varying imagery and patterns, Johnson has showcased his talents with 20 colorful portraits meant to evoke a sense of imagination and artistry. These portraits aim to be a visual representation of the community, legacy and evolution of the Central District.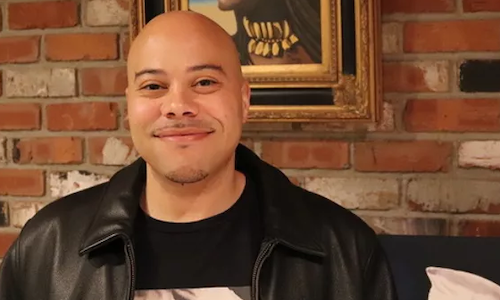 Myron Curry | 23rd Ave. Mural
As a self-taught artist and Seattle native, Curry brings his passion for artistry and community to Midtown Square's plaza with several colorful panels that simultaneously honor past leaders while inspiring the new generation.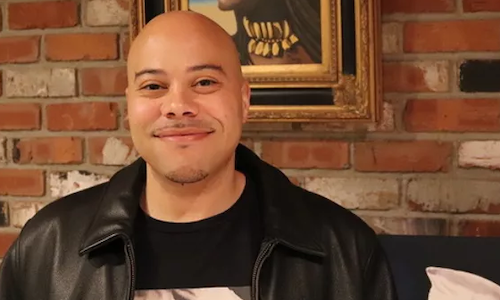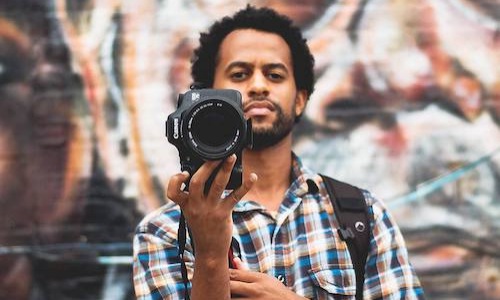 Adam Jabari Jefferson | NE Building Exterior
Specializing in telling stories of POC experiences through his photography, Jefferson focused on creating the building's "face" with a multi-level series of photographic images paying homage to the rich heritage of the community.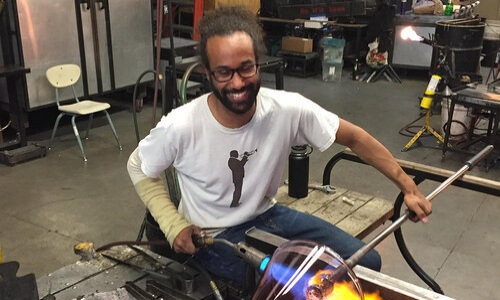 Henry Jackson-Spieker | 23rd Ave. Portal
(A collaboration with KT Hancock) A former student at youth arts center Coyote Central on Cherry St. & 23rd Ave, Jackson-Spieker brings his unique and fascinating talents in glass sculpting to Midtown's pedestrian thoroughfare with an overhead light installation featuring imagery of significant community members throughout the history of the Central District.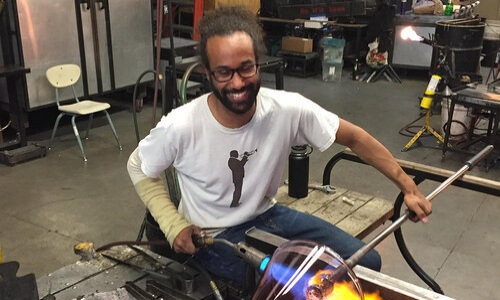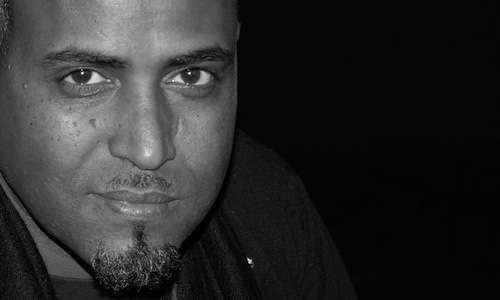 Yegizaw Michael | 23rd & Union Plaza
By incorporating warm wood tones in his art installation depicting a Central District historical timeline, Michael helps create a sense of "community" and "familiarity" in the 23rd & Union Plaza.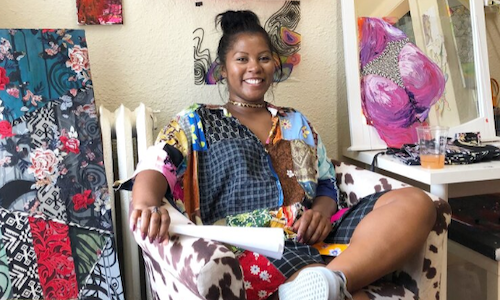 Perri Rhoden | 24th Ave. Mural
In her first major commission, Rhoden has created a mural at the square's entrance with bold imagery meant to dazzle and entice, capturing the beauty and power of the community.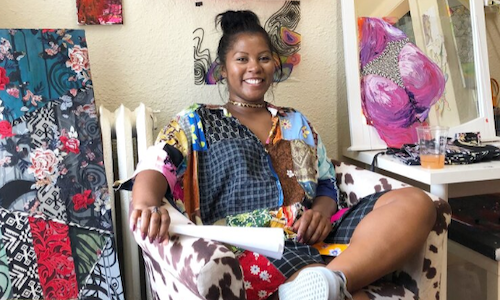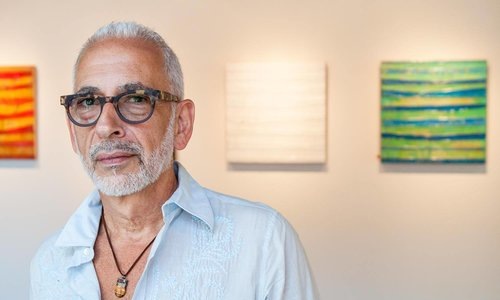 Juan Alonso Rodriguez | 24th & Union Plaza
With an approach focused on honoring the neighborhood's natural elements and existing art pieces, Rodriguez designs a metal wall sculpture representing the native hollyhock plants, symbolizing deep roots and resiliency.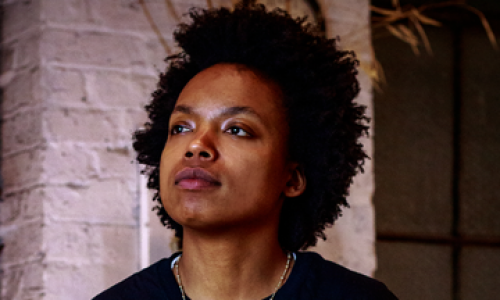 Takiyah Ward | Central Square Mural
Incorporating the past, present and future of the "Central District" in her piece, Ward brings her unique style to Midtown's Central Square in the form of a 120-foot colorful mural to act as a backdrop for an area where community and conversation is center stage.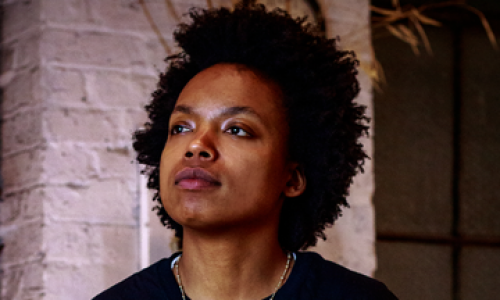 The Midtown Square Arts Advisory Panel
A special "thank you" to the community leaders on The Midtown Square Arts Advisory Panel, who helped define the Arts Plan and brought these dynamic artists together for this project.

Angela Brown - Director of Marketing and Communications, Pratt Fine Arts Center and HCAACD member
Brace Evans - Performing Artist, Capitol Hill Resident, Capitol Hill Arts & Cultural District Member
Leilani Lewis - Independent Cultural Curator
Stephanie Johnson-Toliver - Black Heritage Society of Washington State President and HCAACD Member
Margo Jones - AfricaTown Community Land Trust Board Chair and Owner of A Personal Point of View
Eve Sanford - Pratt Fine Arts Programs Director and HCAACD Member
Claudia Stelle - Coyote Central Executive Director
Earnest Thomas - Onyx Fine Arts Collective President, Visual Artist

This Panel, representing several Central District based organizations and African American artists, selected the eight local artists summarized above, totaling a commitment of more than $500,000 in dedicated local artwork for the new project.

Central District resident and arts consultant, Vivian Phillips led the development of the Advisory Panel and artist selection process, reaching out to a number of community stakeholders for involvement. Working together with project architectural consultant Rico Quirindongo and artist/muralist Aramis Hamer, the Panel provided direction on application guidelines and selection criteria. After releasing a call for artists, an application workshop was made available, followed by review and in-person interviews, before final selections were made.